360 Video Mapping Solution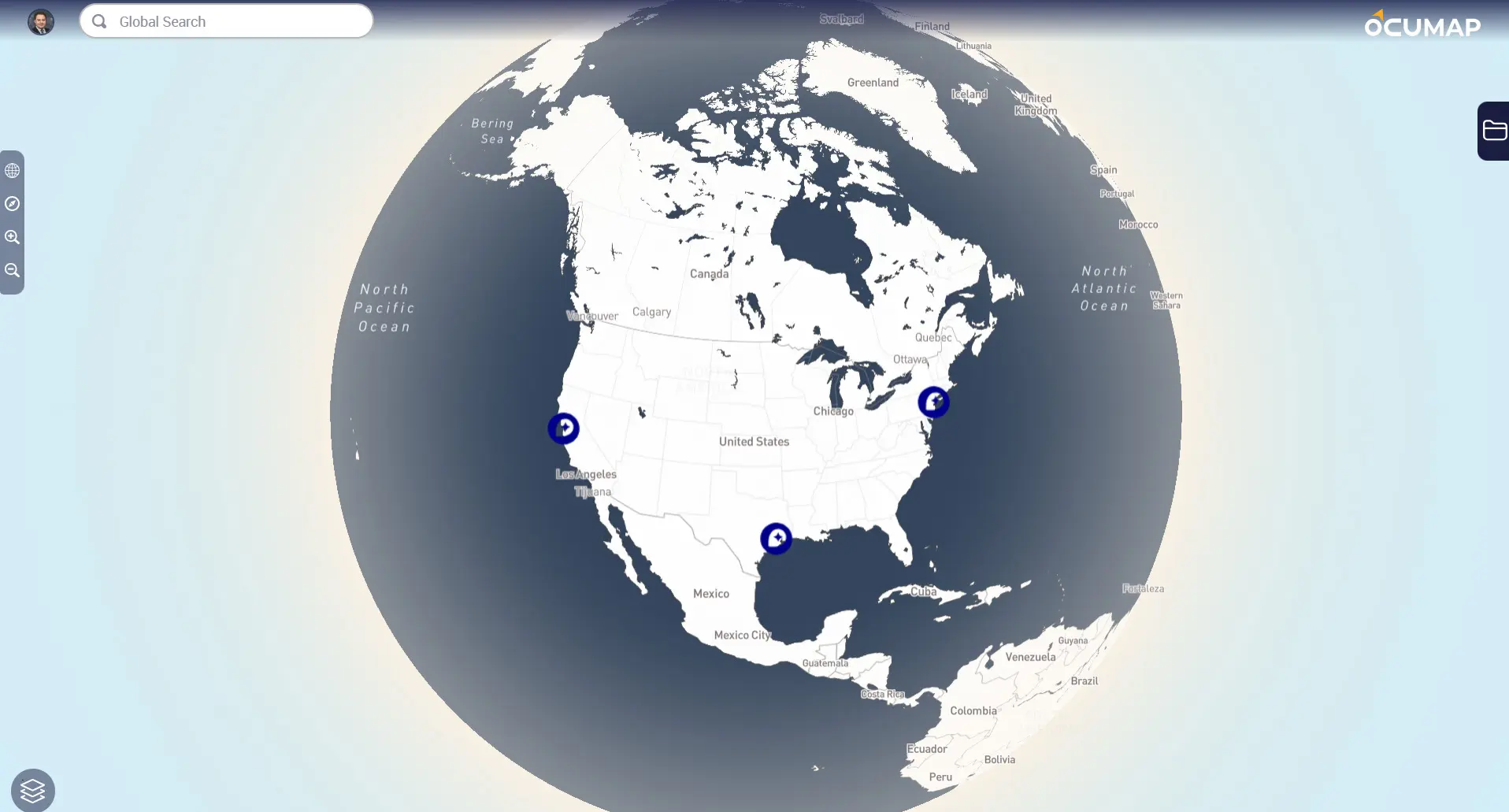 Drag and Drop your Geovideos to see them on the map.
Collect your GPS video using any camera and bring it back to the office for location analysis
Annotate GPS videos with user-friendly interface
Annotate a point of interest directly from inside the video and grab the annotated location coordinates on the fly.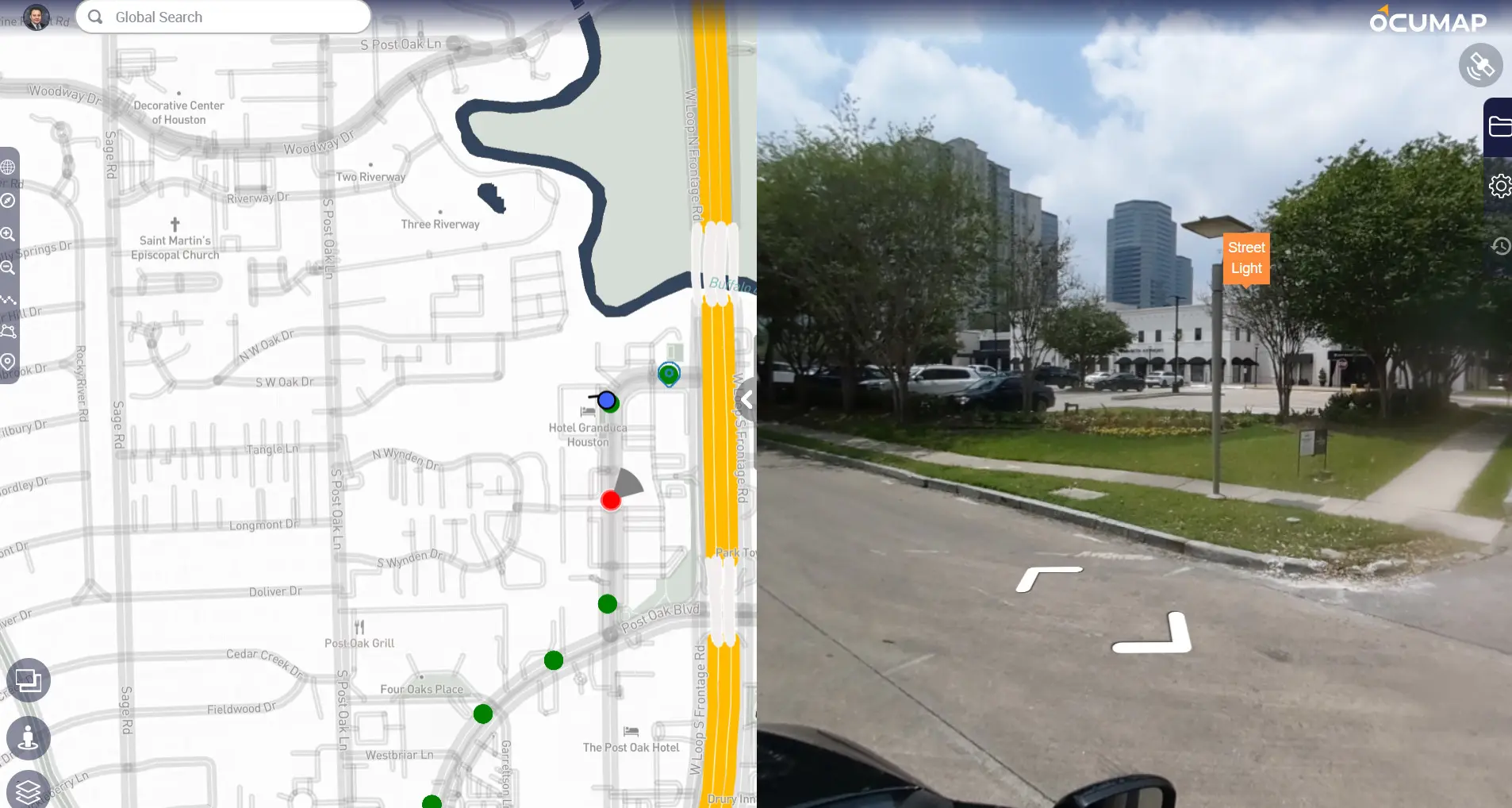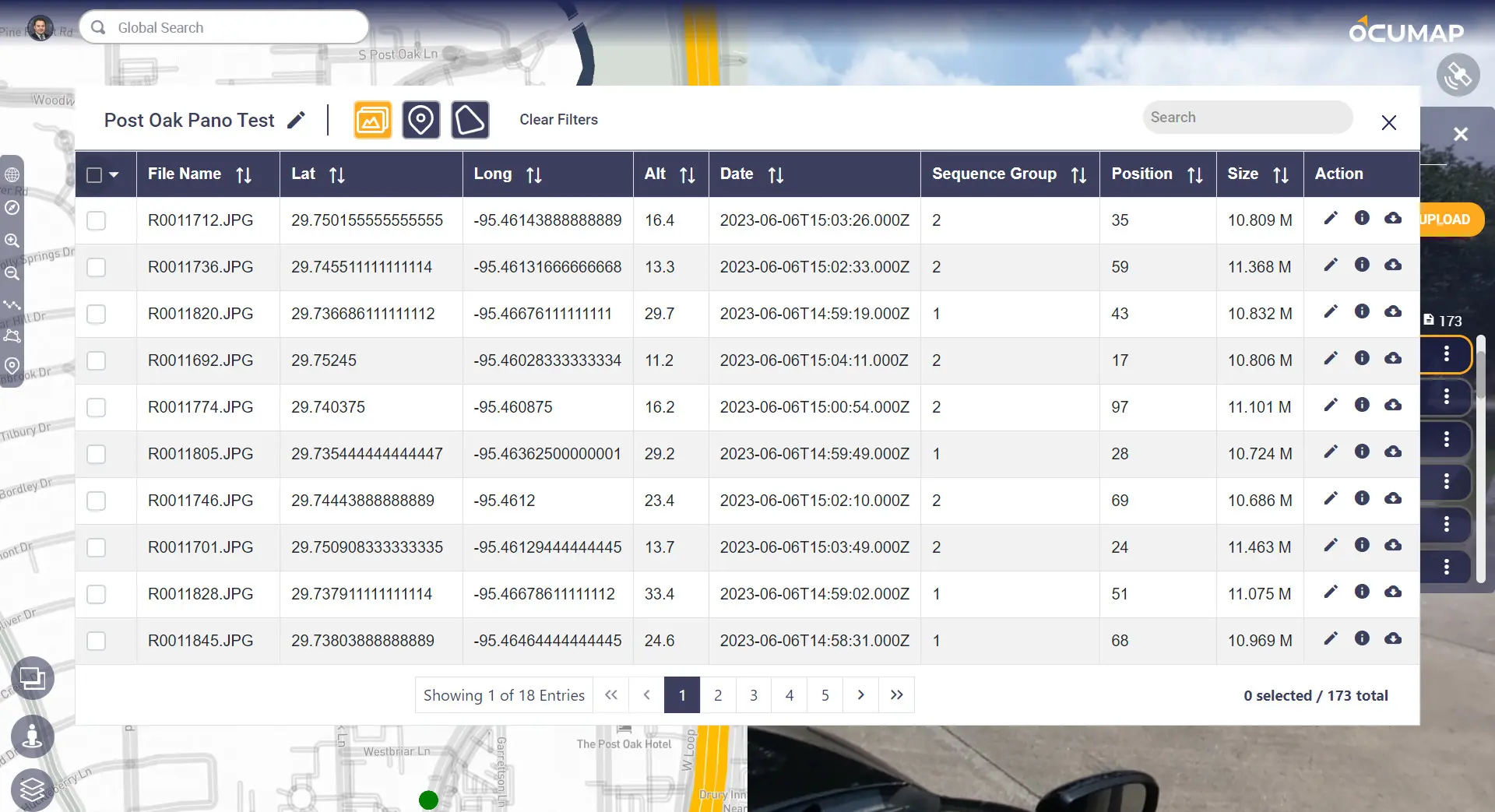 Build a geodatabase with features extracted from videos
Locate your infrastructure assets directly from the video, generate a georeferenced database and visual condition assessment from your office.
Inspect your assets with geolocation
Video log changes over time
Rapid Infrastructure assessment
Frequently Asked Questions
You can upload .mp4 file with embedded GPS data and OcuMap will show the video location on the map and how the video path changes over time. You can also upload .mp4 file with a GPS file in srt, xml, txt, csv or gpx format. Both regular and 360 videos are supported.
No, there is no limit on the video size however, it is recommended that you keep you video size below 10GB for enhanced streaming. It is also recommended to record videos in segments based on your project requirements. For example, mapping city streets might be best divided based on area or street name.
Yes, once you've geotagged your points of interest inside the video, you can export the points in multiple formats, including csv, kmz and in shp.
Create an OcuMap Account
Start visually mapping your data now with a 14-day free trial.
"We mapped more than 100 miles in less than 5 days and were able to locate defects along the entire ditch network using OcuMap. It was very easy to use and helped deliver our project in no time"

Jonathan B.
Project Engineer-Drone Pilot